The release presented today for our Convert data website has as main actor the introduction of convert data from file, hash calculation, transform, etc. Choose file which you want to apply the selected operation and algorithm, and it will be sent automatically to our server for the conversion.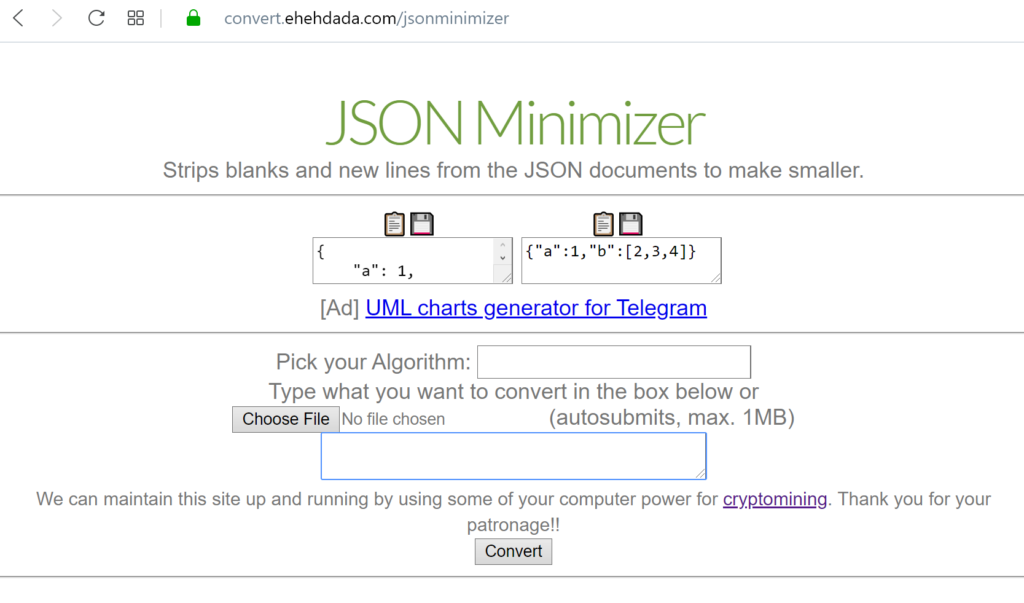 Once the file has been processed, it will appear as usual in the original and result boxes. We have changed the way the data displayed since the content may require too much memory from the web browser of the user, so we are limiting the representation in 5KB. However, internally, the full data can still be copied to clipboard and downloaded. Furthermore, if the result exceeds the 5KB, the content will be downloaded automatically.
Moreover, we have introduced a JSON minimizer operation for striping blanks and new lines, reducing the JSON document as much as possible following the standards.